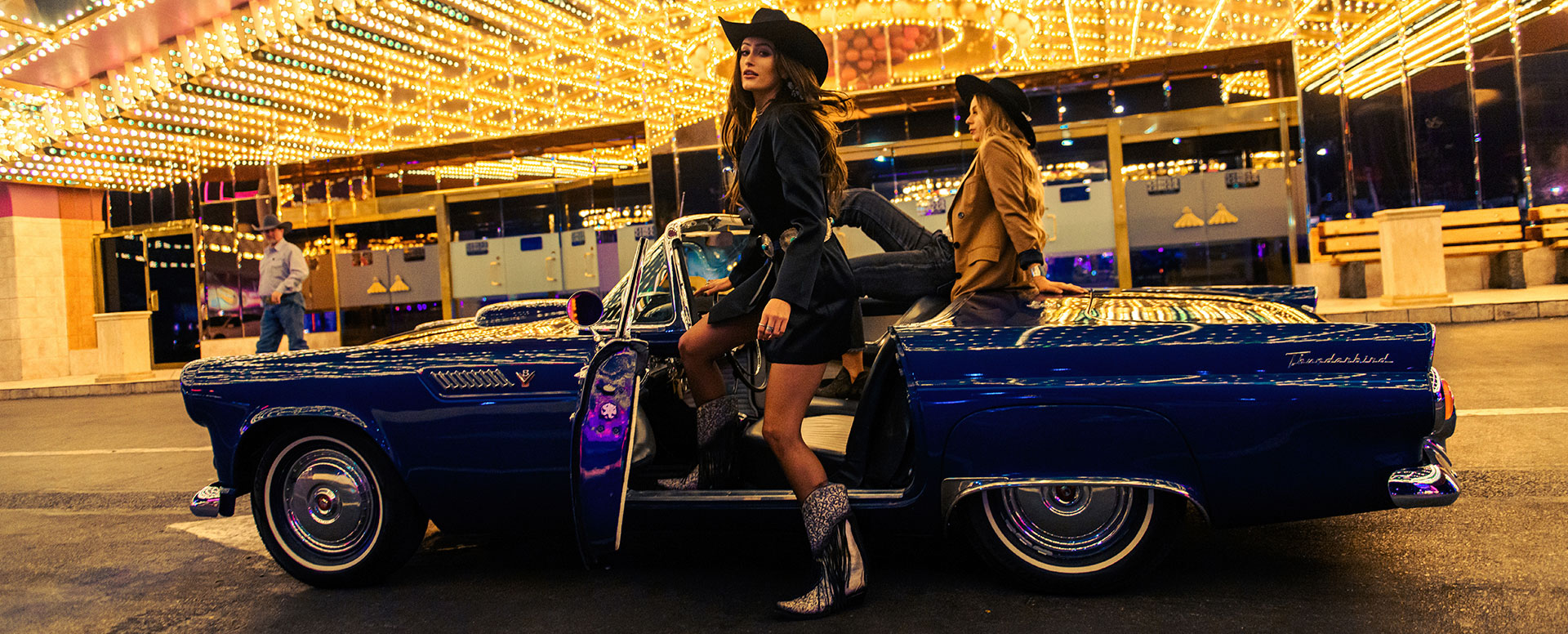 Fun, fashionable, and chic. The sleek black and white design give off a chic and sophisticated vibe, while the addition of glow-in-the-dark stars and stripes adds a touch of playful fun. The 13-inch shaft is decorated with black and white stripes while the vamp and counter are decorated with white star inlay. The boots are perfect for showing off your patriotic side while also making a bold fashion statement. Whether you're out dancing the night away or simply running errands, these boots are sure to be a conversation starter. The boots come with a low and comfortable stacked heel of 2 inches, which is perfect for comfortable wear throughout the day. They feature a pointed snip-toe design, which adds a touch of elegance and sophistication to the classic western style.
STK: A4153
Handcrafted by more than 90 artisans who guarantee its prolonged useful life.

Ethical Factories.

Authentic cowgirl style.

Hand-lasted, Hand-cut, Hand-finished.
OMG!! Love these Boots!!!!!
Beautiful boots Excellent workmanship!! Ordered this pair on December 26th for the price of $124.00 !!! Merry Christmas to me!!! This is my 6th pair of Corral Boots!! Love every pair, and oh the compliments I get on every pair I own. I already have my next pair picked out!!! I wear size 8 1/2 shoe and order half a size up. I have never been disappointed with Corral Boots!!!
MY ON-GOING LOVE AFFAIR WITH CORRAL BOOTS!
My latest pair of Corral boots are without a doubt STUNNING as well as definite showstoppers.
As with every other pair of Corral boots that I own (and I own roughly 40 pairs of Corral Boots), I am confident that this latest pair will have people stopping in their tracks to ask me where they too!!! can find such grandeur to adorning their own feet.
I have an enormous! collection of cowboy boots consisting of Old Gringo, Double D Ranchwear, Luchesse, Liberty Black, Ariat and by FAR Corral Boots offers the best selection!, of the best boots! for the best price!!!!!!!
I DO NOT!!!!! SEE MY LOVE AFFAIR WITH CORRAL BOOTS ENDING ANY TIME SOON!!!!!! I'm already looking at SEVERAL more pairs to add to my collection.
P.S. Remember you can never ever have too many pairs of boots.