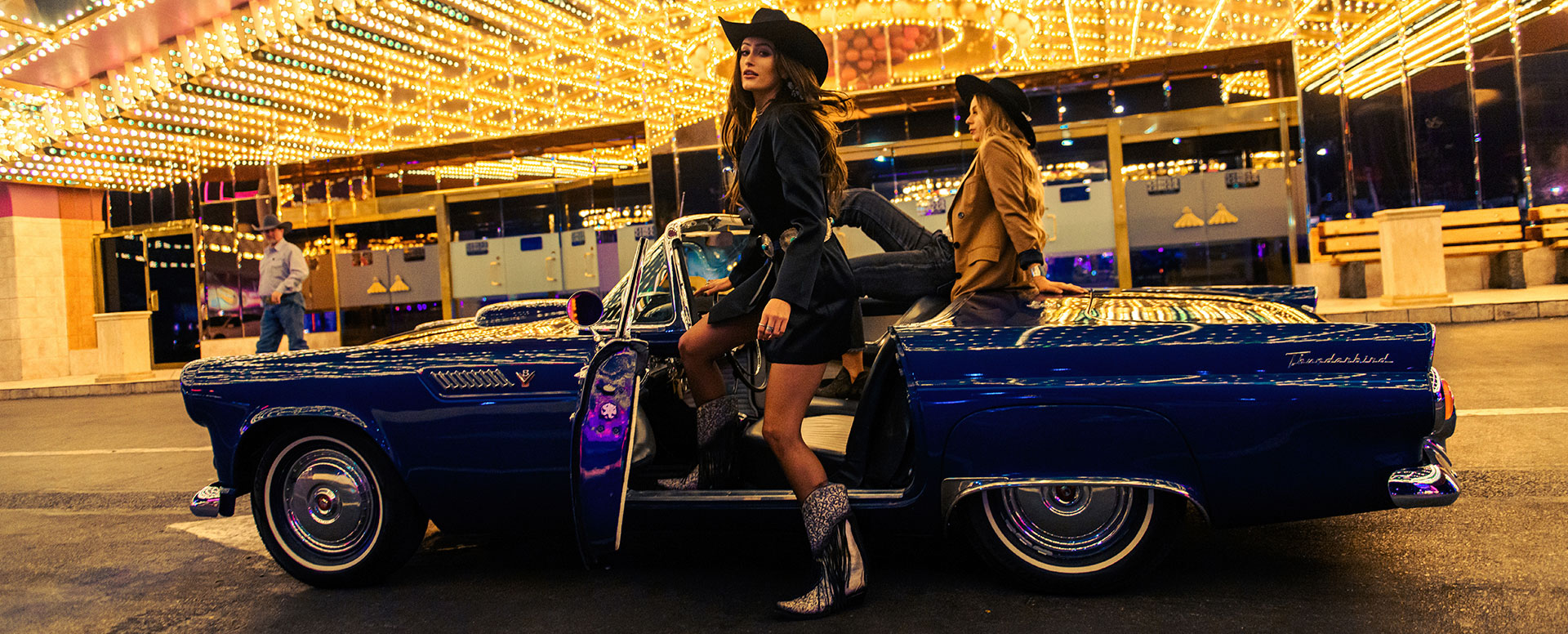 Astonishing, gorgeous, and fashionable. A style that will last for years to come, these hot pink boots are what you need. The hot pink shaft is highlighted with an embroidery pattern on its 13-inch height. Wear them with jeans or a dress, and give your outfit that pop of color you were looking for. This is a style you can wear all day without worrying about getting tired. It features; sturdy pull-on straps with an elegant snip-toe silhouette The smooth inside leather lining, cushioned leather insole, leather outer sole with a rubber heel cap, and 2-inch stacked heel, scream comfort
Great pair of hot pink boots! :)
I have a ton of Corral boots, and these do not disappoint. They are very bright and vibrant neon pink. I wear size 5 in Corral 13" boots, and 5.5 in Corral zippered styles. These boots fit the same as my other Corral size 5 in the 13" style. The toe box is a bit narrow the first time trying them on, but the leather in these stretched significantly after only one wear. I recommend going with your usual Corral size.
Perfect Boots!
These boots are absolutely amazing! They are so comfortable and really cute! My favorite boots. Definitely worth it!
Incorrect pic advertised
The picture originally advertised was a tall pink boot with the inside zipper. ( I have a red pair already like that.) The pictures have changed since I ordered my boots to the actual shorter boots that I received. Very deceptive advertising for the bait and switch. Not cool, I have bought a TON of Corral boots and this isn't the way to do loyal customers!! 2 stars because the boot color is still gorgeous.
Toe is SO Narrow
I LOVE the color and the leather is so soft, but the toe is so narrow they're uncomfortable. The toe on these seem more narrow than my other snip toe corral boots. Very disappointed.
Horrible customer service
I saw the pink boots I wanted on Pinterest clicked the link and it took me to corrals website with pink boots. So I ordered them when they came in they were nothing like the picture on Pinterest. I called customer service to learn that those boots are not available yet and will only be available via retailer. So why would you send someone to site and have a boot same color tall vamp etc etc unless you were being shady….felt it was a bait and switch. As a loyal corral boot customer I'm going to look elsewhere when it comes time for another pair of boots.