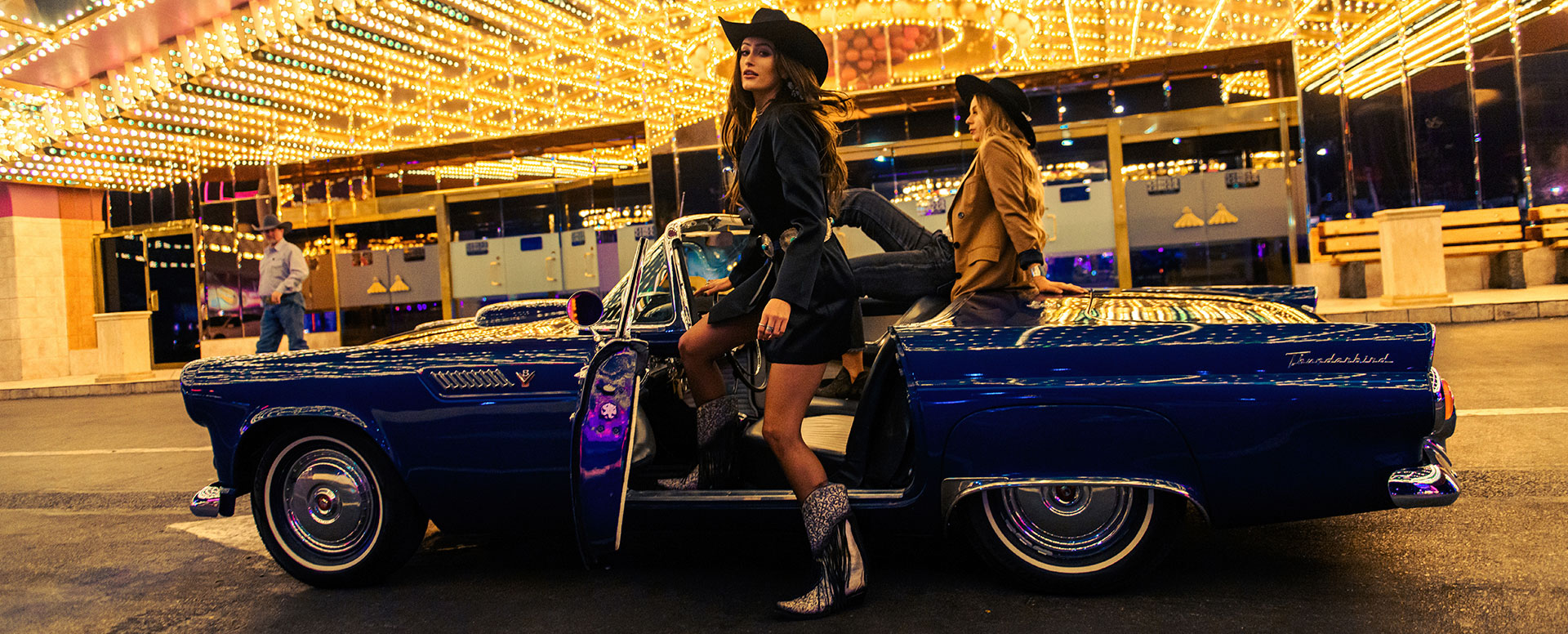 Delicate, beautiful, and elegant. A classic western silhouette with a neutral tone for easy combination whether with jeans, shorts, or that perfect dress. Its beauty is not only in its 11.5-inch shaft full of embroidery, glitter inlay, and rhinestones but also in its crackled leather finish, and in its white and dark grey weathered floral-designed sole. This is a style you can wear all day without worrying about getting tired. It features; sturdy pull-on straps with its square toe silhouette The smooth inside leather lining, cushioned leather insole, leather outer sole with a rubber heel cap, and 1.5-inch stacked heel, scream comfort.
Love 'em! So cute so well crafted.
The Boot Barn in Tualatin provided us with exceptional customer service. Answering all questions, educating us on manufacture and their process. They stayed open a half hour after closing to be sure we were completely satisfied with our high end purchases! I Highly recommend taking all your business to that location. The manager and his staff were very knowledgeable!
#BOOTBARNTUALITINORGON
Beautiful boot
Excellent and beautiful boot purchased for a birthday gift first ordered pointed from another company because didn't have it square toe!! Shipped those back ordered straight from correl then my daughter informed my grand daughter feet grew so had to exchange no problems what so ever!!! The boots arrived tgen I wrapped and shipped to Florida made my teenaged grand daughter one happy little cowgirl!!! Hopefully she'll kick up some dust with them thank you for making the purchase and exchange uneventful and flawless!
Too big
For the 2 commenters....there are no cowboy boots made with wood, the soles are made from stacked cowhide leather. The boots you make are beautiful and elegant. There's just one problem, they're too big. I wear a size 4 in women's. Nobody is brave enough to make a size 4. The girls' selection is narrow and childish at best. You need some permanent staples in the kids' section that are as good as your women's selection. Definitely some fringe boots with the fringes down over the vamp and heel.
Otherwise, make a women's 4.
Wedding boots
The first pair of boots I received had a defective in the left boot. They were exchanged promptly and I received a beautiful pair of boots that I will wear for my sons wedding. I have not worn them a lot just enough to get them broke in for the wedding.
"Bellas ", las ame,pero algo rústicas.
Están muy lindas me encantaron no las cambio por ningunas, pero un acabado rustico en siertas partes me gustaría q las lijaran más de la orilla donde esta la costura.
Fantastic fitting boots
The square toed boots are THE BEST. Typically I wear 9M to 9.5M, usually 9.5 but the 9M fit just great. The heel height is super comfortable and being a low heel they are just as cool and stylish as a higher heel. My foot is medium width, somewhat narrow, and they worked for me. My problem now is that I gained a lot of weight and can not get them on BUT these boots are fantastic if you do not have skinny legs, looks great if you do have skinny legs. Anyway, I want more of this boot in every color. Excellent value. Nice leather inside the footbed too. Please make more and do not change the pattern.
Can't review till I get them.
Haven't received them because UPS dropped them off somewhere else.
LOVE my boots!!!
I ordered x2 pair (first time order) and they are gorgeous! They are well made and very comfortable. I'm always hesitant to order footwear online without trying them on, but these fit PERFECTLY. They are true to size, excellent quality and very timely delivery. One of the pairs need to be broken in a bit but definitely the right size. Would buy from Corral Boot company again!!