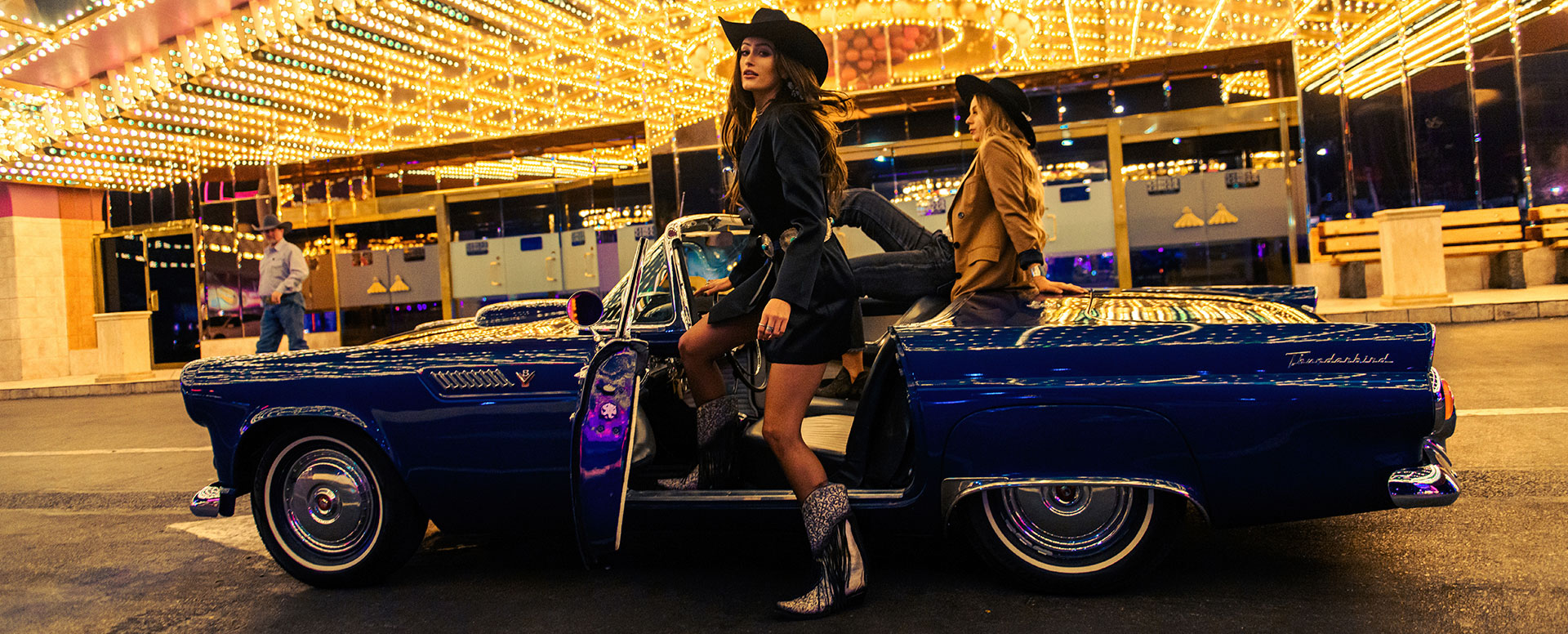 Cute, timeless, and comfortable. Lamb booties are perfect for that simple yet effortless look. The 5-inch shaft of suede-like distressed genuine lamb leather is the bootie for that effortless fashionable look. This is a style you can wear all day without worrying about getting tired. It features; sturdy pull-on straps and a cute round toe. The smooth inside leather lining, cushioned leather insole, leather outer sole with a rubber heel cap, and 2-inch stacked heel, scream comfort.
Amazing!!!
I absolutely love these boots! I have high instep, one knee full of adhesions so chronic pain with no range of motion, and I braces on feet and special shoes with special heels on them and orthotics inside until I was 13. I have a life of buying expensive shoes and boots I can wear once, one or two hours or return unworn. First time I swore these I was on my feet six hours straight with absolutely no discomfort in fact felt good! I'm sad they don't come in another color because I would order immediately in every one. I'm trying to find closest style to it so as to have a choice in color. I would in fact choose these over my most comfortable sneakers to wear all day if I knew there would be lots of walking and time on feet. I'm not someone who leaves reviews but HAD to for these. They fit true to size in my case. I just love everything about them!
My Favorite boots EVER!!!! Second Pair!!
About 5 years ago I purchased a beautiful pair of handcrafted Corral boots in Denver, Colorado. I live in Maryland and I receive compliments literally every time I wear the boots! Not only are they super comfortable, but they are also sooo sweet and beautiful! I wanted to get another pair before my first pair wore out and my husband just got me a pair for Chanukah. Of course, the color is different as no two hides are the same, but they are JUST and stunning and adorable as the first pair! Thank you Corral for still making the same style boot as you did years ago. Some things just shouldn't change!
Corral Boots
Love my boots, beautiful and so comfortable! I had another pair before these, that's how much I love them! My sister loves hers too!
Love these boots!
This is my second pair. The first pair is still in great shape but didn't to miss out in case they stopped making them. Wish they came in other colours. So comfortable and no break- in needed. Lots of compliments. Would definitely recommend. I believe they are true to size.
18 pairs later…
I so wanted a new pair of cowboy boots to replace the one's I had that finally gave up the ghost. Alas my middle aged feet rebelled against every pair I tried. Further complicating matters, my legs are slender which means high shafted boots are often too wide. These Corral boots are perfect. They look and feel authentic, but are comfy provided you find the correct size. If you have a high instep/arch you should size up a full size or getting them on will be impossible. I love them.
Found my perfect bootie!
I was just browsing the Zappos website, and saw these fabulous booties. I have a couple other pairs of distressed cowboy boots, that I just love when wearing with skirts, dresses, and skinny pants, but they can be a little hot in the summer. I love this shorter pair. A search for a pair in my size brought me here. I'm honestly shocked by the price - I've paid double for boots of this quality. We will see how long the leather holds up, however, due to the extreme distressing. I am a size 10 (41) most always, though my forefoot is a bit on the wide side (I prefer men's sizing, but a women's wide is always too large in heel). I purchased a 10, and they are just perfect! Super comfy right out of the box.
Even better than I remember!
My wife and I saw these in F M Light & Sons and loved them but they didn't have her size in stock. I ordered them for her from the site as a surprise and when they arrived I was blown away again at the craftsmanship and beauty! She was just as stoked on them when she opened the box!
Love the boots. Comfortable and perfect fit.